Men's Stock Hair System - Fine Mono
The Fine Mono Hair System is the most durable men's hairpiece. Constructed of a breathable, mesh material, it is soft to the skin and can withstand the lifestyle of today's active man.
It is the 1st generation base material that was used to manufacture a man's hairpiece.
As you will note in the pictures of the stock samples, the outer perimeter is commonly polyurethane, also known as PU or Glass Silk.
The perimeter is usually 1" wide which aligns perfectly with the width of two-sided toupee tape. Or it could vary in size up to 2" to allow a stock 8x10 hairpiece to be easily cut-down to a smaller base size.
The frontal material of the Fine Mono hairpieces is usually;
See below for some examples of what we carry. You can click on the design you like and order on the next page by selecting your color.
They can be delivered to your door within 7 days.
List Price - $450 ea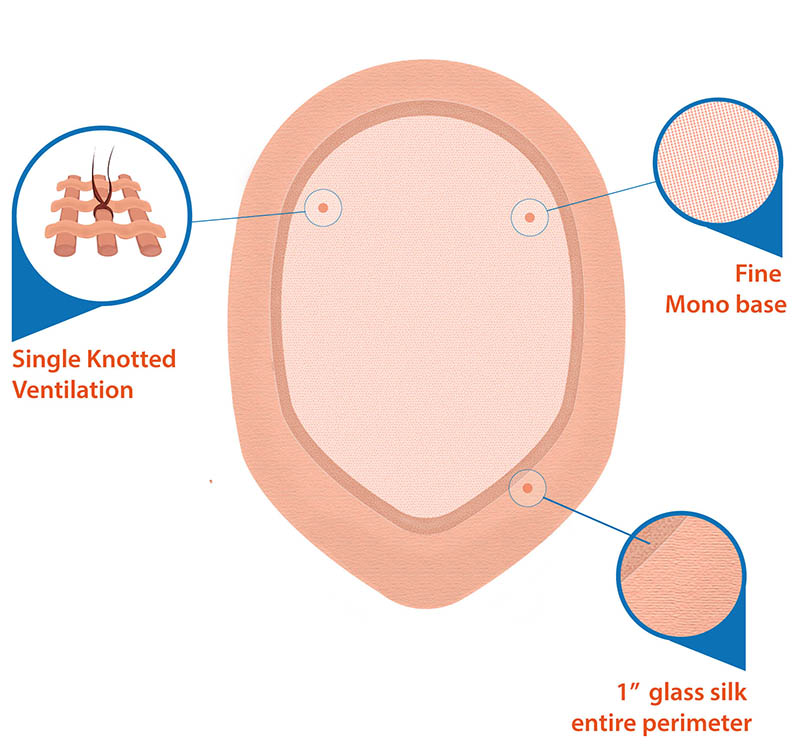 #catid:(817,800)#
#basetype:(men)#
#relatedbases:(0,1,2)#
#relatedbasesactive:(0)#